site de rencontre cadre dirigeant The Stanford Savoyards will be presenting Gilbert & Sullivan's "Patience" but with a science fiction twist. It will be of particular interest to cosplayers, Trekkers and Whovians. Audience members can attend in costume. In fact, if you come in "Star Trek" or "Doctor Who" costumes, you may receive a free treat during the intermission while supplies last.
rencontre elizabethtown bande annonce vf The cast will be in extraordinary costumes as they emulate well-known characters such as Spock, Guinan, 7 of 9 and the Borg Queen from "Star Trek" and the Eighth and Eleventh Doctors, Amy Pond, a Weeping Angel and a Dalek from "Doctor Who."
http://makse.com/?kremel=free-indian-match-making-software&10c=5e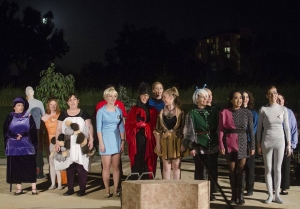 http://www.austincountyems.com/piknik/3903 The director, Doreen Finkelstein, wanted to update this show that was popular when it came out in 1881 to "something that would be recognizable to us in 2014." Accomplishing the galactic task of costuming "Patience" is a dedicated team under the direction of Lisa Lutkenhouse Lowe. She has done work for Stanford Savoyards previous mashup offerings including an Anime Mikado and a Firefly-themed Browncoats of Penzance. Outside of the Stanford Savoyards, she has designed costumes for Lyric Theatre and supervises the costume shop at West Bay Opera.
http://zspskorcz.pl/pictose/eseit/4967 Performances of "Patience" will be at 8:00 p.m. on May 17 and at 2:00 p.m. and 8:00 p.m. on May 18. All of these will be at the Bowl, an outdoor amphitheater at the Stanford Graduate School of Business located on the east end of Knight Way. There is convenient and free parking in Parking Structure #7 located underneath the Knight Management Center Faculty Building as well as a lot across Campus Drive.
why not find out more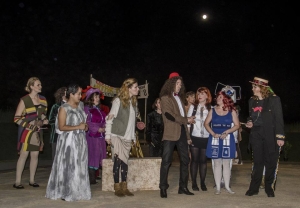 http://vahidsport.com/pltyte/factore/9284 Tickets are available in advance or at the door (subject to availability). Advance ticket purchases are recommended. You can get advance tickets online or via phone (650) 725-2787. Prices are $10 for students, $15 for seniors and Stanford staff/faculty and $30 for general admission.
pressure switch hook up As published in Examiner.com: http://www.examiner.com/article/star-trek-and-doctor-who-costumes-gilbert-sullivan-s-patience